25 February 2021
Module BIM-Bridge platform beschikbaar in combinatie met BriefBuilder software
BriefBuilder is a web-based tool for requirements management in construction projects. The combined strengths of BIM-Bridge and BriefBuilder make project teams capable to easily and quickly compare and verify data out of BriefBuilder against a BIM-model in IFC.
Take spaces as an example. Using BIM-Bridge, the user is able to compare and verify, among other things, the size of rooms, the minimum height from floor to ceiling and / or the safety zoning. There are more options. This depends entirely on the type of information in the BruifBuilder model and IFC model.
Interested (in a demo) or want to know more about the opportunities? Let us know and feel free to contact us.
See here the BriefBuilder website and their article about BIM-Bridge in combination with BriefBuilder software.
22 December 2020
Webinar BIM-Connected and Ultimo
On Thursday 17th of December, we organised a webinar together with Ultimo about linking BIM with Ultimo Enterprise Asset Management software.
A demo has been given in which interesting points for attention are mentioned to achieve a good and smooth data exchange between a BIM-model and Ultimo software.
Next year, BIM-Connected and Ultimo will continue the developments and two pilot projects with a focus on utilities and infrastructure, will be explained on the basis of a demo / webinar. This will take place at the end of Q1 2021. Keep an eye on the posts on our website and / or LinkedIn page!
The webinar can be viewed here and the presentation in PDF can also be found here.
Do you have any questions or would you like to know more about data exchange between BIM-models and Ultimo? Get in touch with us!
Below is an image from the webinar. (asset)Data for management and maintenance from the Ultimo software has been incorporated into the BIM-model of a viaduct. Prior to this action, data from the BIM-model has already been loaded into the Ultimo software and enriched with specific information for management and maintenance.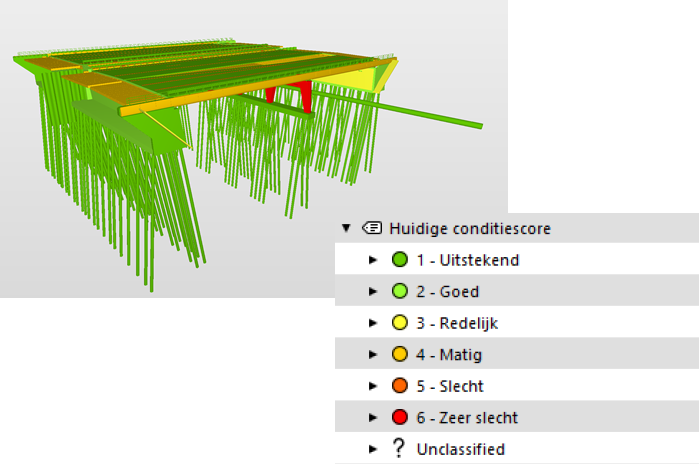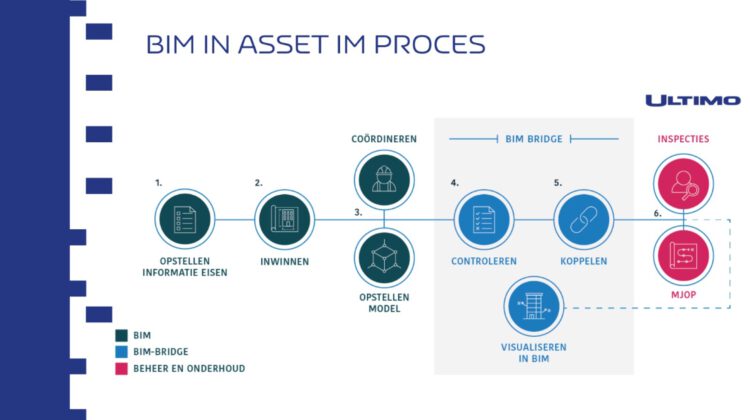 9 December 2020
CROW webinar with Jakko Heinen | Tips for exchanging asset data
Collaboration makes BIM and the exchange of asset data in projects a real success
In the last webinar of CROW of the series "Provincial OTL and ILS" the most important topic was discussed: cooperation. This is the crucial ingredient to make BIM and the exchange of asset data in projects a real success. Jakko Heinen gave relevant tips in his presentation.
Would you like to know more about efficient data exchange within projects and the role of an object type library? Mail or call us!
See here the link to the CROW webpage to watch the webinar.