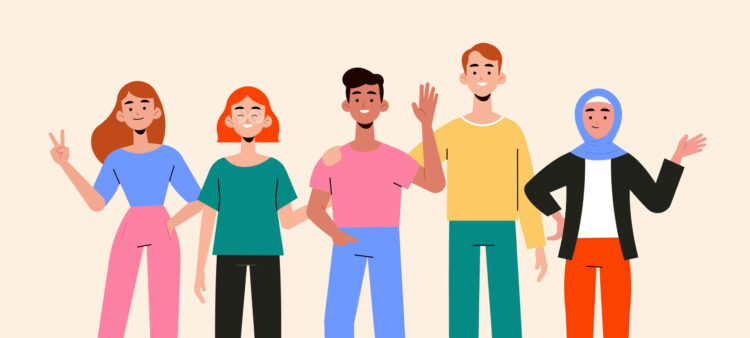 Working at BIM-Connected means working at a growing, cool, young and leading company. On a professional but also on our own way we work on an optimal service for our clients. We work on challenging digitalization projects at large public and private clients in the construction, infrastructure and energy industries. Our core business and expertise helps to improve the business processes of these organizations and make them data driven. We help to structure information and data and thereby work more efficiently and perform fast and usable data analysis. Besides these consultancy services we have a second branch since 2020, called BIM-Bridge. A software product / platform to check (3D) data models easily, efficiently and faster based on prescribed rules and to convert them to other data formats.
Job description
We are looking for:
An enthusiastic colleague (medior and 32 – 40 hour workweek) who wants to help lift our promising software product BIM-Bridge to a higher level within a motivated team. Therefore you have extensive knowledge and experience of:
Python;
Functional programming;
Object-oriented programming;
Web-app development;
At least 1 back-end framework, such as SpringBoot or Flask;
Front-end development; Angular, React and / or Vue;
HTML, CSS and JavaScript or TypeScript;
Exact.js.
Nice-to-have experiences:
Geometry analysis experience
Cloud infrastructure, such as AWS / Azure clouds
GIT, CI/CD
Linux for server and email server maintenance
Database knowledge such as MySQL / MariaDB
Semantic web, Linked Data (at least a high interest to learn – important data design principles in our industry)
IFC (at least a high interest to learn – important standard in our industry)
Scrum and / or Agile software development.
You are going to do this:
You will be working on setting up a new web-app for the BIM-Bridge. Besides that, you will add and extend new functionalities of the application, based on IFC and Linked data analysis, verifications and data conversions. 
The software product had already been tested and deployed at a couple of organisations. Further development and expansion is necessary to further grow the reputation and the usefulness and necessity and to support the client wishes out of the industry. Together with a small team you work out the requirements of the business, user stories and technical designs based on the Scrum methodology. You are responsible for developing the design into a working functionality. Depending on your interest, you will also act as first or second line support for the first (pilot)projects.
Your knowledge and advice (particularly because of your IT background and / or knowledge) is greatly appreciated in view of the high degree of innovation / renewal. This makes your work diverse and above all challenging!
Your work environment:
Our home base is located in the Strijp-S district in Eindhoven. A place where innovative companies are located in old renovated factory buildings. Our office has an informal atmosphere where colleagues work in a close team. The office is easily accessible by both car and public transport. Important core values for BIM-Connected are freedom and responsibility. This means you can decide to work wherever you want during the week. Keeping in mind that Wednesdays and Fridays are the usual office days.
Your profile
Are you…
An person with at least 2 years of work experience as a software developer? A completed HBO or WO education / background in the direction of ICT (computer science, computer science) and / or data science? Driven to make a difference with your new colleagues regarding digitalization in an industry where a lot of change and innovation takes place? Then we would like to invite you for a chat or interview!
Our offer
What do we offer you?

·       an appointment with the prospect of a permanent contract

·       work in a super friendly team full of ambition

·       a lot of flexibility and freedom

·       good salary

·       30 vacation days (and the option to purchase a maximum of 10 vacation days)

·       profit sharing (end of the year)

·       laptop (of your choice), smartphone, SIM card and business card

·       training budget

·       10% worktime for personal project and own ideas
Your response
And, are you excited?
Feel free to contact us for questions, to have a coffee or to apply. You can send a message via our website (www.bim-connected.com) or e-mail Lucas Verhelst directly: lucas.verhelst@bim-connected.com.
If you are an intermediary, please do not contact us.