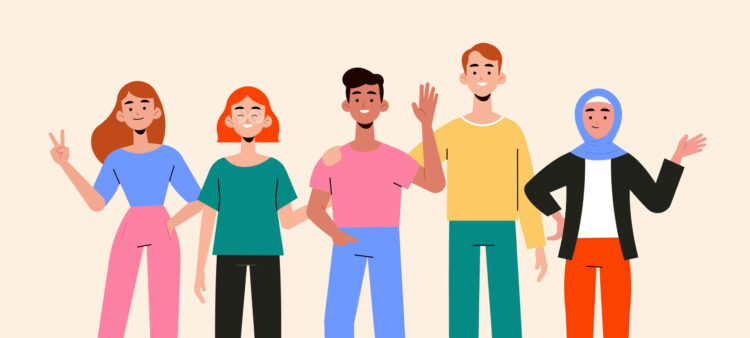 The 'expert' for properly setting up, applying and checking BIM-models in combination with using our own BIM software for clients.
BIM COORDINATOR AT BIM-CONNECTED
We want our clients to work more efficiently, faster and easier. We are in the middle of a digital transition in which BIM and good data management has a central role. Geometric models captured in IFC have become indispensable in our world. Clients, from contractors to government agencies and from municipalities to healthcare, use our knowledge and expertise to set up high-quality BIM-models in IFC and then apply automation where possible. Think of automatic validation of the model based on all kinds of (organization-specific) rules and requirements. In this field there's a great role for you, to help the client set up a high-quality BIM-model(s) and create added value through the use of our BIM software. You ensure that they really get more out of their data and work more efficiently. For an average of 2 to 4 clients, you are the single point of contact and BIM / IFC expert. You coach end users, give unsolicited advice and help the client taking the next step in data-driven work.
Some tasks:
Set up an information delivery specification (ILS), BIM protocol and modeling agreements;
Set up BIM-models in IFC;
Testing BIM-models against a set requirements;
Monitoring and coordinating modeling activities;
Single point of contact for IFC-related questions and issues;
Setting up and deploying our BIM software optimally to make the work as efficient as possible (including automatic data checks).
ABOUT BIM-CONNECTED
We are the bridge between IT and the built environment domain. Coming up with useful solutions, explaining them in understandable language and automating where necessary, that's what we're good at. The bigger the project, the more enthusiastic we are. With humor, fighting spirit and content knowledge, we take our clients in the construction, infrastructure and energy sectors on a journey in the data universe.
PACK AND CARRY
At least 2 years of work experience in a similar position.
Knowledge and experience applying BIM to projects.
An expert in IFC.
Innovative mindset, interesting ideas and practical solutions to give added value to our clients and exceed their expectations.
Giving a presentation, making a commercial move and giving your opinion. You do it with confidence, conviction and enthusiasm.
You master the Dutch and English language (speaking, listening and writing).
 WORKING CONDITIONS
Hard work is well rewarded. That's why we offer you:
A gross monthly salary of up to €4,500*.
Profit share.
A contract of at least 32 hours per week.
An annual training budget of € 2,000.
30 vacation days*, plus buy 10 more.
Laptop, phone, ergonomic desk chair: everything you need to do your job.
Business card for public transport.
4 hours a week* avaliable for personal development and innovation projects.
Lunch, snacks, coffee… , because you can't work on an empty stomach, right?
*based on full-time (40 hour) working week.
Our office is easily accessible by car and public transportation. At least 1 day a week we would like to see you at the office. The rest of the days you may work where and when you want.
APPLY NOW
Do you have questions about this position or do you feel like having a cup of coffee with us? Please contact Bob van Thiel – bob.vanthiel@bim-connected.com.
Acquisition is not appreciated.