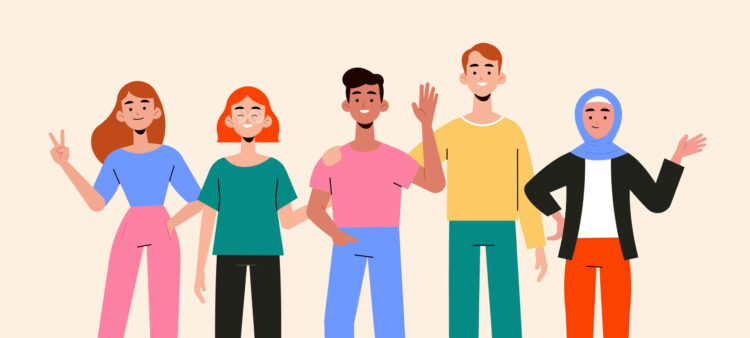 You determine the vision of our promising software platform, which focuses on data validation, data links and digital twins. You get new insights at the customer's table and, as a leader, you let ideas come to life together with the development team.
PRODUCT OWNER AT BIM-CONNECTED
We have 2 software products in development, BIM-Bridge and Wistor. BIM-Bridge: makes it able to do automated checks and analyzing datasets on the basis of prescribed rules. Data can also be linked to other applications. Wistor: a common data environment that links and visualizes different datasets.
As a product owner you are responsible for these software platforms. With foresight, you develop a roadmap with the most important, achievable goals based on a carefully constructed backlog. You discuss with your team of developers how the sprint is set up. We are fascinated by the idea of ​​perfect data optimization and always want to be the first to make innovation practical. That is why we are in close collaboration with each other: the business developer (Jakko) and the implementation consultant (colleague) will be your partners in crime. You see with your own eyes the first implementation at customers. You give the first (strategic) advice to them. What will work and what doesn't? What can we do to design the smartest information management system? You can combine new information with your own ideas to adapt methodology, collaboration and production.
ABOUT BIM CONNECTED
We are the bridge between IT and the domain of the built environment. We are good at coming up with useful solutions and explaining them in understandable language. The bigger the project, the more enthusiastic we are. With a lot of humor, combativeness and substantive knowledge, we take our customers in the construction, infrastructure and energy industry on a journey through the data universe.
PACK & TAKE WITH YOU
A college, applied science or university degree.
At least 3 years of work experience in a similar position.
You have a passion for data automation and information management.
You communicate clearly and honestly. If you have an opinion about something, you share it immediately.
You dare to lead the way and take our customers with you. You discover what the information needs is and which solution suits with it. Falling and getting up is part of it.
You know what working according to agile and scrum means.
You speak and write good English.
WORKING CONDITIONS
Hard work is well rewarded. That's why we offer you:
A gross monthly salary of a maximum of € 5,500*.
A contract of at least 32 hours per week.
An annual training budget of €2,000.
30 days of vacation*, plus possibility to buy 10 more.
Laptop, telephone, ergonomic office chair: everything you need to do your work.
A public transport business card.
Spend 4 hours a week* on your own development and/or innovation projects.
Lunch, snacks, coffee… because working on an empty stomach is impossible.
* based on a 40-hour work week
Our office is easily accessible by car and public transport. We would like to see you at the office at least 1 day a week. The rest of the days you can work wherever and whenever you want.
APPLY NOW
Do you have questions about this position or would you like to have a cup of coffee with us? Please contact Bob van Thiel at bob.vanthiel@bim-connected.com or 06 40 87 53 78.
Want to know more about what we do? Read about BIM Bridge here.