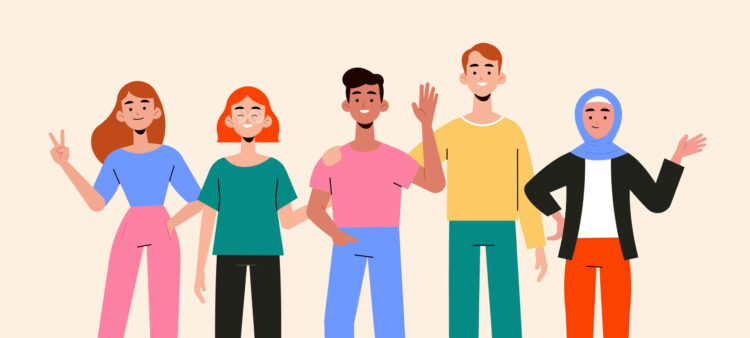 Graduating or doing an internship at BIM-Connected means spending part of your study time at a knowledge-driven and dynamic company. We are not only practical, substantively strong and commercial, some colleagues also teach at TU Eindhoven! We work on challenging digitalisation projects for large public and private clients in the construction, infrastructure and energy industry. By knowing how data structures work and how practical questions translate into information needs, we are able to ask the right process questions to help the organisation get more out of their data. We help to structure information and data and thereby work more efficiently and perform fast and useful analyses. In addition, we are developing our own software product called BIM-Bridge. This platform checks data models in the built environment more easily and quickly based on prescribed rules and converts them to other data formats.
Job description
We are looking for:
An enthusiastic graduate / intern / temporary colleague who wants to gain experience at the interface of domain (construction, infrastructure and energy) and information technology. You like innovation and are curious about new IT techniques. You have already gained some knowledge of data models and programming and / or modelling languages ​​during your studies. You are also assertive and you can handle freedom and flexibility well, because that is what we offer you! The graduation / internship period that we offer is intended for a minimum of 5 months.
If you want to do a graduation research, we are happy to think along with you to concretize your topic. This is done in such a way that the acceptance criteria of both the college / university and BIM-Connected are met.
You will get started with this:
Great and challenging projects in which digitalisation plays a central role. Together with your colleague(s) you will end up in the digitalisation / innovation team of a large-scale company, where you will help to better structure, analyse and use information, in most cases about assets. Linked Data, a digital method for structuring and linking information, plays a major role. In addition to the specialist work, you will also talk to multiple roles to implement the project as desired and to garner support among the end users. Think of project leaders and data architects, but also skilled specialists. Your knowledge and advice is greatly appreciated given the high degree of innovation / renewal. This makes your work diverse and above all challenging!
Your working environment:
Our home base is located in Strijp-S district in Eindhoven. A place where innovative companies are located in old renovated factory buildings. Our office has an informal atmosphere where colleagues work in a close team context. The office is easily accessible by both car and public transport.
Your profile
Do you have…
A HBO or WO / university education, bachelor or master, in the direction of civil engineering, construction, (business) IT or technical computer / information science? Knowledge and / or interest in data? Then we would like to invite you for an interview!
Your reaction
Are you enthusiastic?
Feel free to contact us for questions, to have a coffee or to apply. Send an email to Lucas Verhelst – lucas.verhelst@bim-connected.com.
If you are an intermediary, please do not contact us.